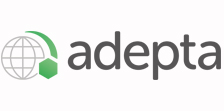 Created in 1977 with help of the French Agriculture Minestery, Adepta is an association of Franch equipments constructors industrial food production factories in France and world wide.
The project of Adepta is, since 40 years, to promote the expertise of his members all over the world and to develop the exchanges the French technical solutions for the food industry on international level.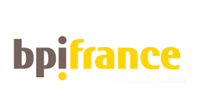 BPI is helping the French companies to see bigger and on long terme in order to focus on champions of tomorrow .From creation until stock exchange quotation, or shareholders equity, BPI France propose financial solution adapted to each step of the company life
-Financial support to the companies of the first investments needs (starting, financial guaranties, innovations)
-Support to the development of each company : capital risk, and « build up » development, co-financing, guaranty
-Increasing the international development possibilities of the ETI : capital support and shares sales, export credit…
-Support of development the big companies and capital stabilisation, shares sales, export credit…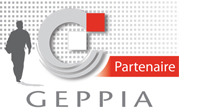 Geppia literally means in French: "Groupement des Equipementiers du Process et de Packaging des Industries Agroalimentaires" (Group of Process and Packaging Equipment Manufacturers in the Food Industry).
The head lines are : working in teams, innovation, to be complementary in order to be more performant ! "
The equipment manufacturers of the food industry represent in France more than 400 companies divided between Process, Transformation, and Packaging.
The objective of Geppia is to bring together manufacturers of machines and peripheral equipment to help them to develop synergies, technical, economic and commercial performances.